Driving Out of Panama City
Don't be discouraged when you drive out of Panama city on the four-lane highway and see beach after beach packed with people, music blaring, garbage everywhere and noise booming out in every direction. Keep on driving and you will be rewarded with pristine beaches and not another soul in sight. As you get away from the hustle and bustle of the big city and into true Panama countryside, you'll see things like barb-wire stick fences with green sprouts growing out the top. With such a vigorous growing environment, all you need to do is push sticks into the ground, add the strands of barb wire for a fence, and in a few months the stick will grow roots and sprouts! Driving along, you see rows of sticks in various stages of growth from a two-inch sprout to a full-headed tree-top on a thin stick.
Stick Fence 2
After checking out the Anton area, http://travellittleknownplaces.com/best-5-weve-ever-spent-off-the-beaten-path-panama/, we continued driving further away from Panama City. 
In Penonome, in the Cocle area, we stayed at a great clean hotel, with a pretty courtyard, a/c, cable TV, restaurant, bar, casino and low prices: Hotel & Suites Guacamaya, Panama.
Going down the southern peninsula of Panama, we came to Chitre, a dumpy little town that is noisy and busy with traffic, music booming out of every store.
Las Tablas
Just a few miles down the road, in contrast, Las Tablas is a lovely small town along the coast, clean, hilly and green.
Isla Iguanas
Across the water from Pedasi, 30 minutes down the road, make the extra trip to check out the wildlife mecca at Isla Iguanas. You'll find a white-sand wildlife reserve with clear waters, perfect snorkeling, and stunning beaches. As the name implies the reserve is home to hundreds of harmless green iguanas.
Isla Iguanas: Hermit Crabs and Green Iguanas
Be forewarned though – the iguanas and hermit crabs on Isla Iguanas will recklessly steal your food without any qualms or fear whatever. We were rolling in the sand laughing at other people… until suddenly they were grabbing all our food too! Wait! Stop! These guys are brilliantly fast and have absolutely no fear of humans whatsoever. You never see them coming because they pop out of their little holes in the sand and grab, grab, grab. We could hardly believe it.
Whale and dolphin sightings near Isla Iguana are common in summer and fall and of course they are thrilling to see. Tours to Isla Iguana are available at Pedasi Tours and Panama Tours.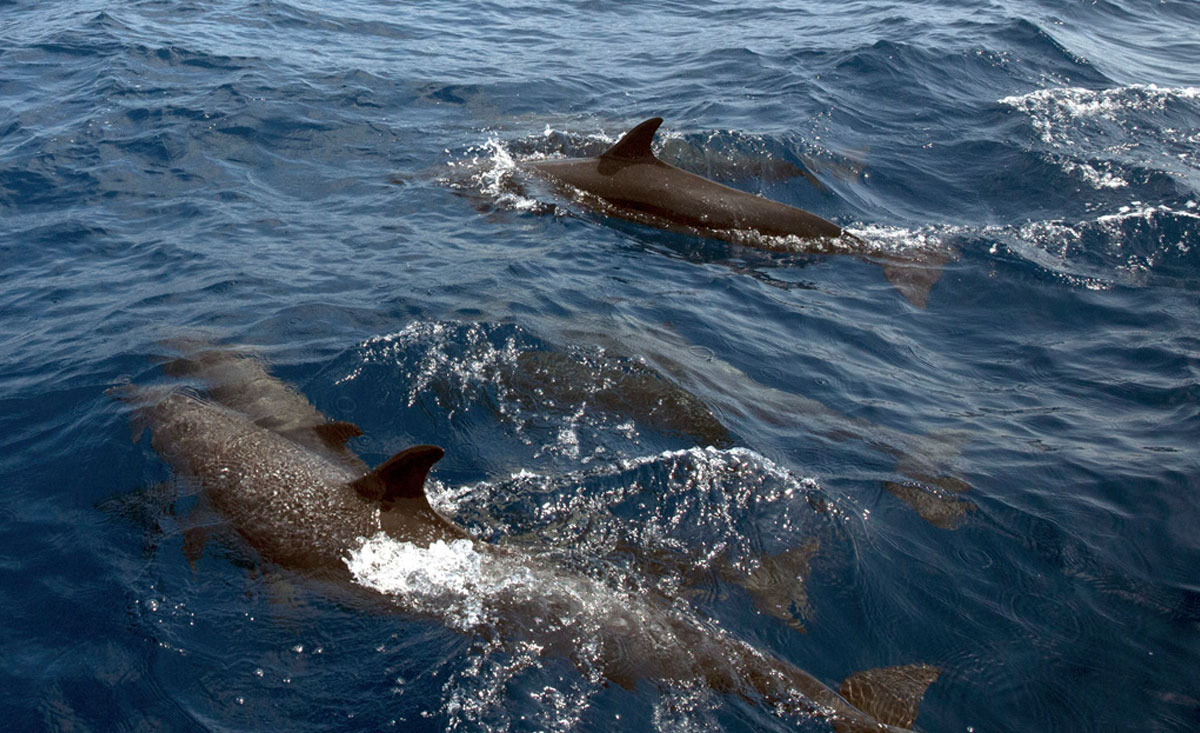 Playa Los Destiladeros
From one extreme to the other, we were certainly away from the big city as we hit rough pot-holed roads off the main highway going down to the beach at Playa Los Destiladeros, past Pedasí, in Los Santos Province, Panama. The road was narrow and windy but the lush hills and valleys that led to this beach were so worth it. Here was a great open beach in a bit of a bay with steep hillsides. The beach was covered with crabs scurrying everywhere at sunset.
Here you will find a quiet, calm, rustic beach retreat on the Pacific Ocean. If you are looking for a luxury spa hotel with all the amenities, you won't find it here, but if you want a natural romantic setting on the beach, you will find several cozy cabins and hostels at low prices. 
We met Philippe at Playa Los Destilerados, a friendly French gentleman who owns a beautiful house overlooking the ocean. He and his son were busy cleaning a fresh Red Snapper and a Tuna fish. 
Beware of Frog Crossings
The next day, we bounced along more pot-holed roads driving to Los Asientos. Rather than the deer whistles like people use on Canada's highways, they should have Frog Whistles on Panama's remote highways. Panama must have the most variety of frogs anywhere in the world: red ones, blue ones, striped ones, spotted ones, every colour and pattern you could imagine. What a pity to drive over such beautiful creatures.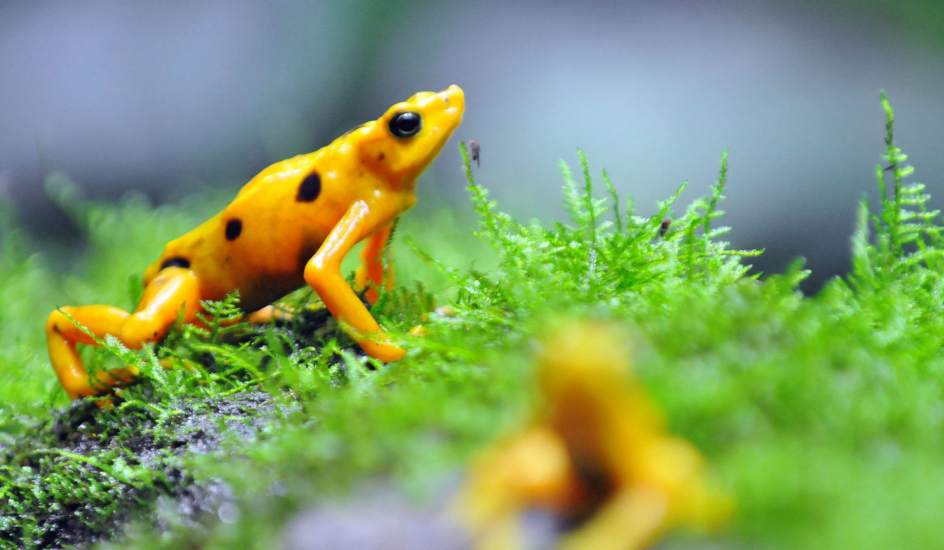 Playita Venao – Zoo on the Beach
A few kilometers before Las Escobas del Venado, we saw a sign that said "Playita" where we found a gorgeous and unique resort/wildlife/ecological park/zoo right on the ocean! For $5 at Playita Venao, we saw turkeys, huge frogs, chickens, howler monkeys, iguanas, emus, and petrified trees. There were no vacancies in the nearby cabins. Although we could have rented a hammock for the night, we drove on.
Anea
A short way down the road we noticed a homemade sign in the bush "Anea". Driving in, we came to a beach with 5 wooden cabins above a large noisy outdoor bar.  We stopped for a drink and although everyone was in party mode and rather inebriated, they were friendly. I tried to ask the men in Spanish where the bathroom was. After several attempts and looks of total confusion and/or laughter, I almost gave up. Finally a woman came by and she motioned to follow her. After walking through the jungle on a long, dark and winding path, we finally came to an outhouse. OH! Beggars can't be choosers, but I wished she would have waited for me as I stumbled back in the dark afraid to get lost or come across some wild animal or snake. The cabins were full.
Helpful Locals in Cana
Mid-afternoon we arrived in Cana. There was not a soul around – everyone was at a Wedding! We could see the people gathered in an open area but the streets were like a ghost town. After wandering around looking for a restaurant or cafe because we were starving hungry, we finally found a little corner store with 3 people sitting outside on the store steps. In Spanish, I asked if they knew of any accommodation or restaurante in town. The young guy thought for a moment, then jumped up saying, " Un Momento", as he ran across the road and disappeared into a house. Seconds later, he came back motioning for us to follow him to the house. A woman opened her rustic outdoor thatched -roof restaurant in her back yard just for us, and made us a tasty dinner of tortillas, smoked pork chops and cabbage salad. All of the family gathered around us, children, parents, grandparents, and in-laws. With equal curiosity and delight, we visited in broken English/poor Spanish. We discovered that he was a geography teacher, and that they had a UN student stay with them a few years ago. We showed them the map and asked which route was the best to get to Boca Province. They highly recommended the new highway across the Palo Seco Reserve. Little did we know what disaster this would bring.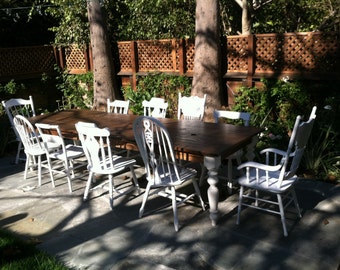 Tonosi
There was no accommodation available in Cana, but they sent us down the road 20 miles to Tonosi where Linda's Restaurant had some primitive hotel rooms with very soft beds, musty rooms, hot water, A/C, and paper-thin walls – probably the best hotel in town. We spent the night listening to dogs barking, people talking, children crying, a rooster that starting squawking at 2 am, not to mention the hoots and whistles of birds filling the night air.
Authentic Panama
We were in authentic Panama, complete with crabs, iguanas, frogs, isolated towns and beaches, and strangers eager to meet us, make us food, find lodging and recommend the next destination.
[mapsmarker marker="61″]